Hyvä

a lounge chair for indoor & outdoor
Enjoy your afternoon and fully immerse yourself with this sleek minimalism design. The Hyvä lounge chair features a rotatable backrest that can be set and stay in place at three adjustable spots to satisfy your sitting positions. Hyvä is constructed entirely with thermal modified Ash, a lightweight weather resistance material, and designed to consist of rounded and slimmer parts that made it easy to carry between indoor and outdoor occasions. The smooth and streamlined design language redefined the possibilities of bulky lounge chairs and elevates the connection of forms and surroundings.

Stacks of thermo-treated ash are first sanded to the same thickness then glued together to create veneer sheets and angled dowels. The processed veneer sheets are then applied with glue and stacked together in a custom made mould. The mould is left in a vacuum bag overnight with consistent pressure to form the desired shape for seating pad and backrest. The tilted seating surface and rounded dowels structure design keep rainwater off the chair to withstand humidity weather conditions.

The project is a collaboration between the industrial design course led by professor Christian Blyt and Article, a Vancouver based modern furniture company. Article furniture specified a brief to create a lounge chair design that is suitable for the transition from outdoor to indoor that withstand the distinctive weather conditions of the North American market. Along with my teammates, Eve Suen and Kat Zhang, we have come up with our design through various creation stages. Our design incorporates ergonomic research, varied prototyping methods, and multiple 1:1 scale working models. We've worked closely with our advisors Imu Chan and Peter Cardew, notable Canadian architects, during critique reviews to improve our design. The Hyvä lounge chair is presented at the Article headquarters at the end of the project and received various complementaries by the Article design development team. The design has been taken into account for their following season lounge chair collection.
Project Type
Team
Year
2019
Material

Thermo-Treated Ash by Scottywood
Dimension (mm)
L 610
W 560
H 704

Teammates
Eve Suen
Kat Zhang


Instructor
Christian Blyt

Collaborator
Article
Lounging is when you fully relax and let the chair gratify your way of sitting.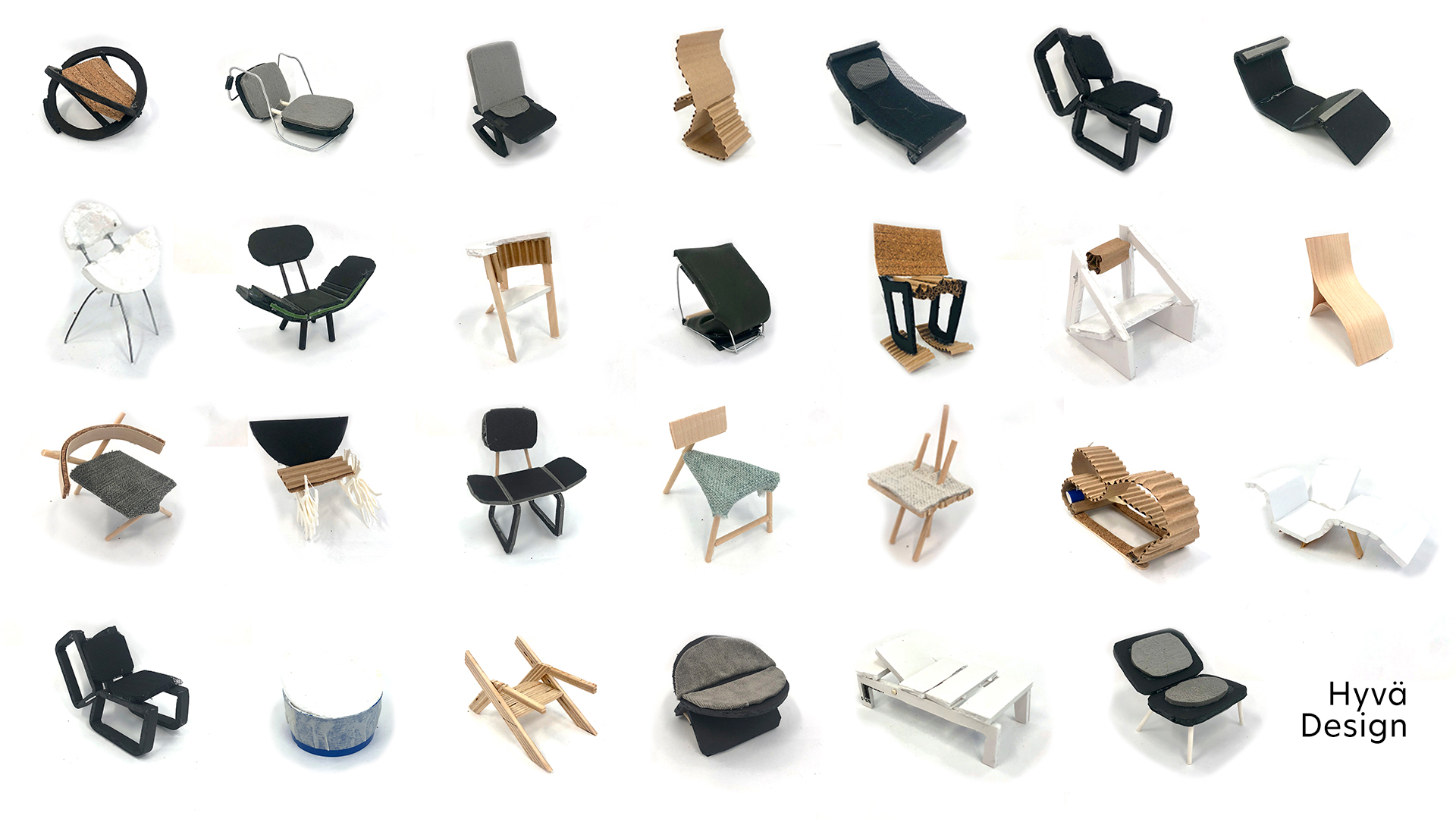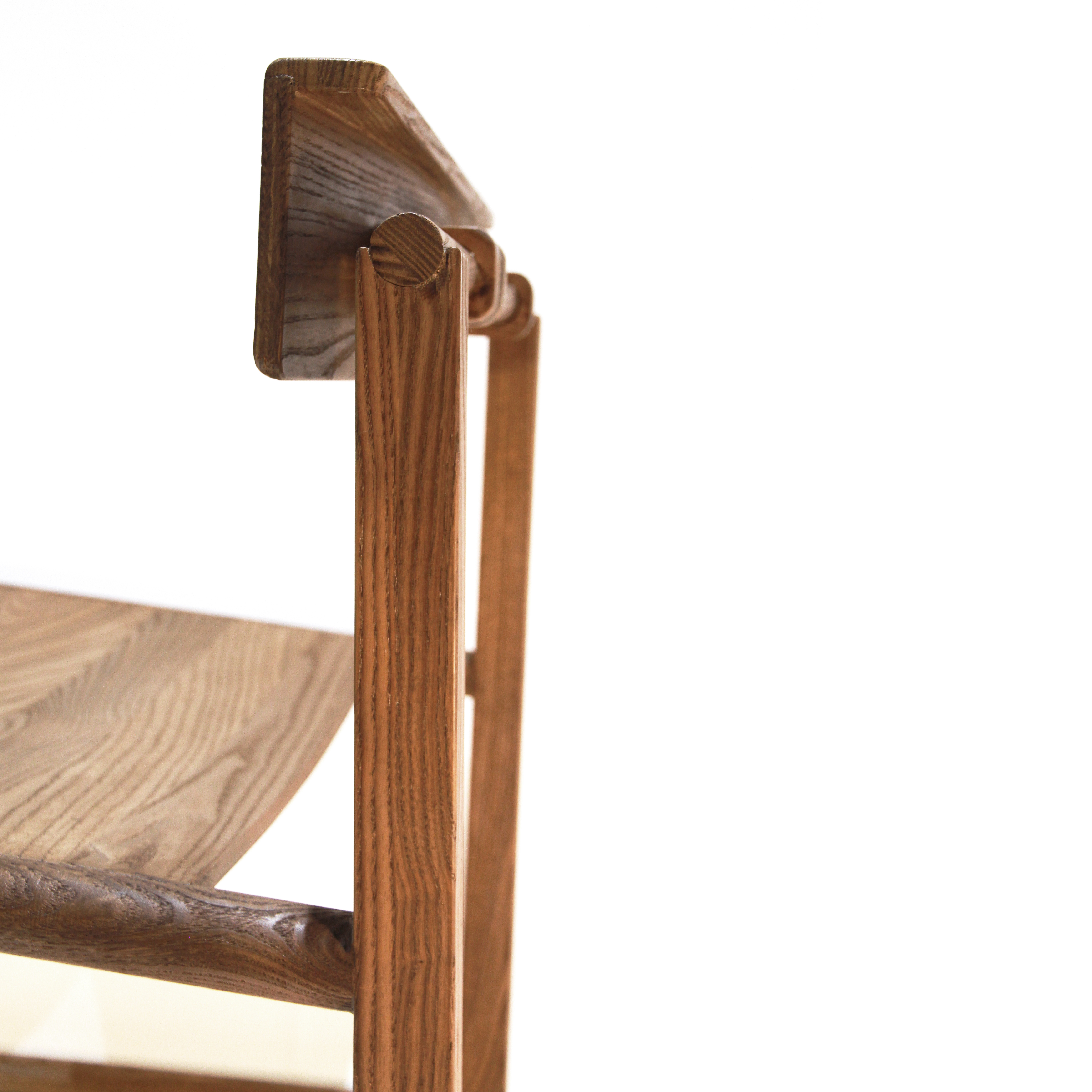 Copyright © Lan Design. Ryan Hsia Lan Design, 2020. All rights reserved.
No Part of This Site May Be Reproduced In Whole Or In Part In Any Manner Without Prior Permission.